Crowdsourced Conversations #2: Housing & Neighborhood Preservation
THE RESULTS ARE IN!  In May 2022, we conducted a community-wide survey about Heights residents' thoughts on housing and neighborhood preservation.  We are using these survey results to shape our small group discussions at the June 28th Crowdsourced Conversations forum — all are welcome to join us at this free community event!  RSVP here.
Some topline takeaways: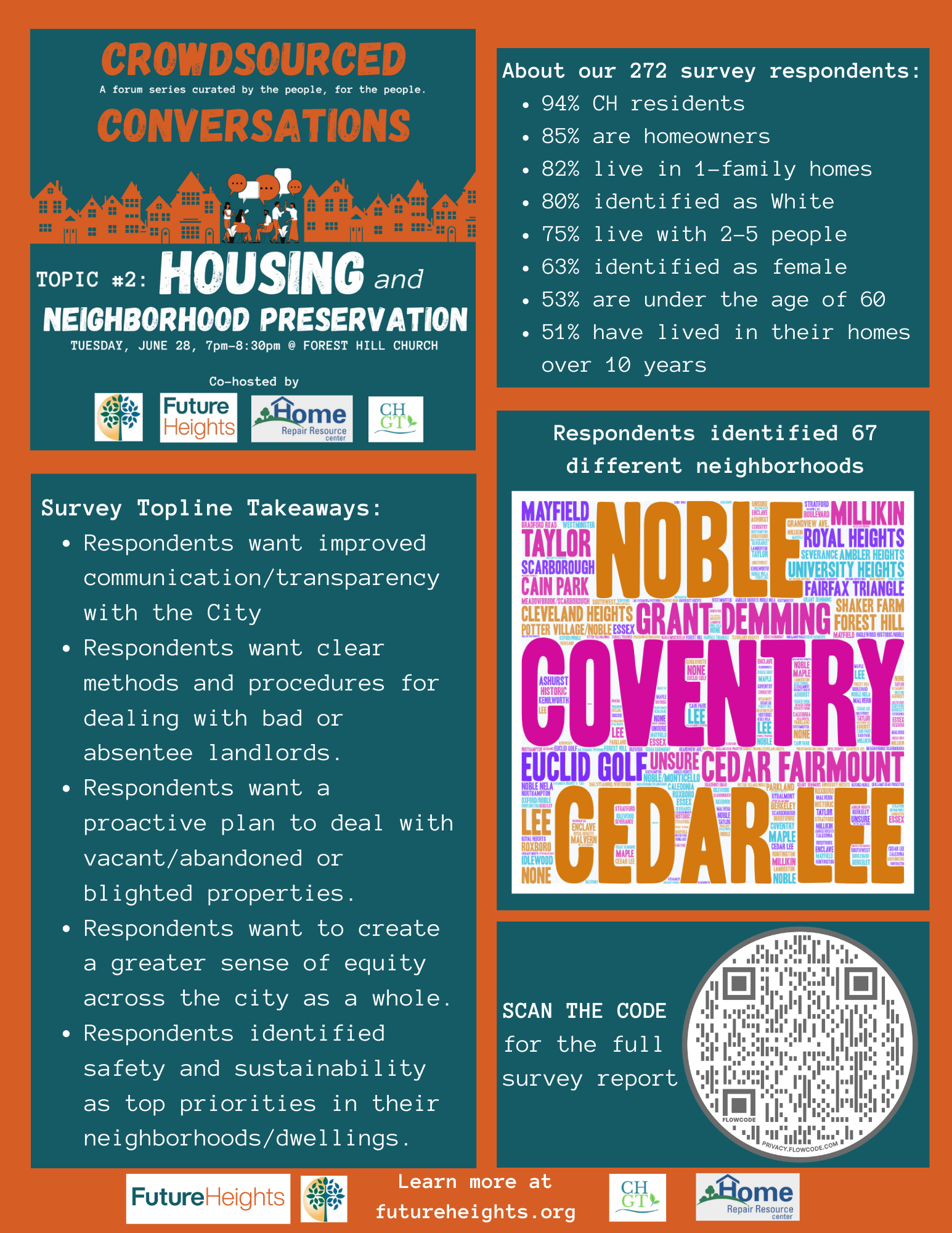 View the full report here.