Staff
FutureHeights Staff
Kristine Pagsuyoin
Executive Director
Kristine brings a breadth of experience that prepares her well for leadership of FutureHeights. Her prior experience at the Village of Newburgh Heights reflects her strength as a collaborative leader to create a strong team that was able to solve problems for their constituents and work strategically to strengthen the organization. Kristine is known for engaging residents, businesses, organizations, and public officials in advancing a shared goal of social justice and economic vibrancy for the community.  Read the full announcement letter here. Contact Kristine at kpagsuyoin@futureheights.org.
Hilary Schickler
Director of FutureHomes and Revitalization
Hilary comes to the organization with a background in non-profit real estate development. A graduate of Cleveland State University's College of Urban Affairs program with a concentration in planning. She started her professional career at Detroit Shoreway Community Development Organization. This experience included working as a community organizer around housing issues that ultimately lead the organization's residential housing program, which included all aspects of the development process for sale, lease to own and new construction products. After leaving Detroit Shoreway, Ms. Schickler was involved in various volunteer activities while raising her two children, including serving on the Board of Directors for Cogswell Hall and the Lakewood Historical Society. Later, she was instrumental in starting the housing program for Lakewood's non-profit CDC, LakewoodAlive. Most recently, Hilary served as Housing Inspector for the Village of Newburgh Heights. Hilary loves to travel, animals, history and architecture. She is excited to be of service to the Cleveland Heights-University Heights community. Contact Hilary at hschickler@futureheights.org
Sarah Wolf
Community-Building Programs Manager
Sarah is a Cleveland Heights resident who moved back to the area in 2019 after nearly two decades in Boston, Massachusetts.  With +24 years of experience in small business management in her back pocket, Sarah is an LSW (licensed social worker) with a Master of Science in Social Administration from the Mandel School at Case Western Reserve, a Master of Fine Arts in Creative Writing from Emerson College, and a BA in English from Kent State. Prior to being involved with FutureHeights in this current capacity, she was a Community Practice for Social Change intern from 2019-2020, served as the Summer VISTA in 2020, facilitated the Spring 2021 Neighborhood Mini-Grant process, and served as an active member of the Community & Civic Engagement Committee (CCEC). Contact Sarah at swolf@futureheights.org.
Kasia Bufford
Heights Music Hop Manager
Kasia is a Cleveland Heights native and resident who possesses a strong passion for music, urban planning, and community development. Currently serving as the Heights Music Hop Manager at FutureHeights, she skillfully combines her background in Youth Development and Non-profit Administration with her love for music to create inclusive spaces that empower young talents and foster connections among diverse communities. Beyond her community work, Kasia is also an accomplished musician, driven by her belief in the unifying and transformative power of music. Dedicated to cultivating vibrant and harmonious environments where every voice is celebrated, she strives to leave a lasting impact on the community she holds dear. Contact Kasia at kbufford@futureheights.org.
Brenda Bailey
Administrative Assistant and Volunteer Coordinator
Brenda moved to Cleveland Heights in 2020 and quickly adopted the catchphrase "and I can walk there from my house!" She loves the accessibility and diversity of this city, and embraces its shop local philosophy. Brenda comes to FutureHeights with a background in higher education and publishing and a commitment to civic engagement. A lifelong volunteer herself, she looks forward to building a volunteer base to support FutureHeights programming and the Heights community. If you would like to explore volunteer opportunities, please click here. Contact Brenda at bbailey@futureheights.org.
Heights Observer Staff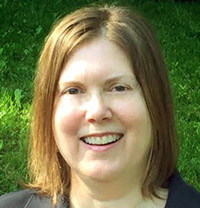 Kim Sergio Inglis
Editor-In-Chief
Kim moved to Cleveland Heights in 2009 after two decades of living and working in New York City. A former marketing and sales promotion professional, she became involved with the Heights Observer as a volunteer editor. Kim graduated from Dartmouth College with a Bachelor of Arts in English. She is also an Ohio State University  Extension Master Gardener volunteer (though you would never guess it from looking at her own garden). Contact Kim at observerhts@gmail.com.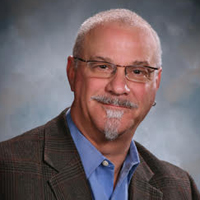 Bob Rosenbaum
Advertising and Market Development
Bob, a lifetime Cleveland Heights resident, is an award-winning journalist and editor with more than 30 years of background in publishing and media management. He is principal of The MarketFarm, a consultancy that focuses on strategic communication and the use of content in community and nonprofit marketing. He is co-chair of the Heights Observer Advisory Committee, volunteers as an editor and writer, and manages advertising sales. Bob holds a Bachelor of Science in Journalism (BSJ) from Northwestern University. Contact Bob at brosenbaum@heightsobserver.org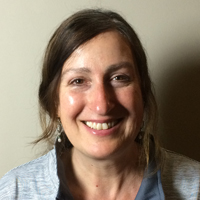 Temma Collins
Graphic Designer
Temma holds a Bachelor of Fine Arts degree in graphic design from Colorado State University. She has been a Cleveland Heights resident for 25 years, and a proud parent of three children who have attended the Cleveland Heights-University Heights city schools.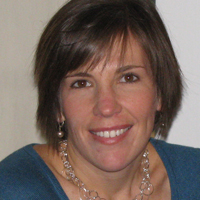 Diane Roberto
Graphic Designer
Diane is a designer and visual consultant with a comprehensive background in both print design and project management. She holds a Bachelor's degree in Fine Arts from Bowling Green State University. Her favorite projects are those which promote community, diversity and well-being. Currently, Diane is on the board of a local nonprofit soccer club, working to secure scholarships for players and serving as its treasurer. Originally from Willoughby, she has been a Cleveland Heights resident for the past 18 years, where she lives with her husband and three children.
---
Board of Directors
Rhonda Davis Lovejoy, Co-President
Lead Consultant, Cooper Denson, LLC

Chris Jacobs, Co-President
Partner, Renner Otto
Carmen Iammarino, Vice President
Fifth Avenue Realty & Appraisals
Laura Junglas, Interim Treasurer
Principal, The Nonprofit Org Doctor LLC
Harriet Applegate
Executive Secretary, North Shore AFL-CIO
Colin Compton
Windows restoration
Thomas Eastman
Vice President of Acquisitions, Enterprise Housing Credit Investments LLC, an affilate of Enterprise Community Partners
Ryan Fisher
Vice President, Colliers International
Kimberlee Jones
Principal, Bright Light Philanthropic Consulting
Jason McGee
Branch Manager, Keybank
Maria Schmitt
Executive Director, HR Operations, Cleveland Clinic Foundation
Calvin Singleton
Principal, Calvin Singleton & Associates Architects-Planners
Matthew Wymer
WXZ Development, Inc.