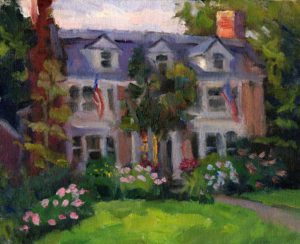 FutureHeights held its first-ever benefit on Sept. 15, at an amazing home in the Euclid Heights neighborhood. Guests enjoyed music, art, food and beverages from several of our talented residents and unique business owners, while supporting FutureHeights as a community development corporation for our city.
Many thanks to our host committee and donors:
GOLD
City Architecture
Ernie Cahoon
Howard Hanna Cleveland Heights Office
Studio Techne
David & Saroya Tabor
Jack & Blanche Valancy
The Volpe Family
SILVER
Barbara Anderson, Anonymous, Dick & Doreen Cahoon, Mark Chupp & Sharon Shumaker, Fifth Third Bank, HSB Architects, Chris Jurcisin, Jan & Gus Kious, Micah Kirman, Joe Mannino & Carl Creagh, John Morley, Rob & Julie Namy, Jim & Courtney Nantz ,Michael Occhionero/Heights Center Bldg., Mark Phillips & Lita Gonzalez, Tawny Ratner, Brendan Ring, Mayor Cheryl Stephens, Betsy Sweet
BRONZE
Janine Boyd, Brennan for University Heights, James Costello for Judge, Mary Dunbar, Tas Nadas for City Council, Jim Posch, Michael Unger & Melissa Yasinow
Corporate donors: Big Fun, Bodega, Bremec on the Heights, City of Cleveland Heights, CLE Urban Winery, Eastwood Furniture, Executive Caterers, Flowerville, Jeremy Tugeau, Luna Bakery Cafe, Lopez, Marotta's, Mister Brisket, Mitchell's Fine Chocolates, Nighttown, Pavilion Home & Floral, Phoenix Coffee, Rad Graphics, Taste, The Fairmount, The Fix Bistro, Zagara's
Photos from the evening by Rob Muller.