Consultants Share Preliminary Ideas for Noble Corridor
Noble Road is the most significant street in the northeast section of Cleveland Heights, giving its name to an area known as the "Noble Neighborhood." FutureHeights, in cooperation with several community partners, kicked off a planning study of Noble Road in fall 2018. The study will comprise a market analysis and revitalization plan for the commercial/mixed-use districts along the Noble Road Corridor. Among the many goals of the study are enhancing the image of the neighborhood and improving quality of life for residents.
FutureHeights is working with Noble Neighbors; the cities of Cleveland Heights and East Cleveland; and NOAH, Northeast Ohio Alliance for Hope, the CDC for East Cleveland; FutureHeights has engaged Camiros, Ltd., a nationally recognized urban planning firm, and The Riddle Company, a real estate and economic development marketing consulting practice.
Throughout the approximately nine-month process, FutureHeights will seek input from neighborhood residents and other stakeholders. Information about community meetings, focus groups and online surveys will be posted on the FutureHeights and Noble Neighbors websites.
FutureHeights and its partners held several neighborhood meetings in Dec. and Jan. and conducted an online survey. There were 112 responses to the survey, See the results of the survey here: Noble Residents Survey Responses, Nonresidents Survey Responses, Comments.

Representatives from Camiros presented preliminary ideas for the four commercial nodes along Noble Road at a Community Meeting on Jan. 17. See the presentation here. Then take the online survey to give us feedback about specific ideas contained in the presentation or give general comments and questions: Noble Survey #2. 

Camiros and Riddle examined the existing conditions in the corridor. View their Noble Corridor Plan Existing Conditions Report.
The many goals of the planning process include:
enhancing the image of the Noble Neighborhood by improving the commercial and mixed-use development at the neighborhood's "front doors" along the Noble Corridor;
improving the quality of life for residents of the Noble Neighborhood by providing higher quality retail and service businesses along the Noble Corridor;
providing additional jobs and entrepreneurial opportunities for local residents;
promoting "placemaking" and the resulting strengthening of community life;
making productive use of sites that are currently vacant or under-utilized;
promoting walking, bicycling and transit use along the corridor;
increasing safety by facilitating development and revitalization that puts more eyes and ears on the street;
increasing property and income tax revenues to the cities and school districts;
ensuring that development is sustainable environmentally, socially and economically; and
other goals identified in the community engagement process.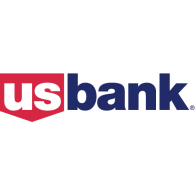 Learn more about the project here and see the project RFP here. The study is funding by a grant from U.S. Bank.