Thank you for helping us celebrate the many things that make Cleveland Heights great at

 a benefit for FutureHeights on July 27, 2019!
Presented by: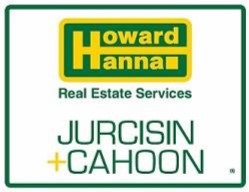 Many thanks to our hosts in the beautiful Inglewood Historic District–Terri & Elio DiPaola, Cecile & James Fooshe; and Helen Foley & Jim Kazura–our sponsors, and donors!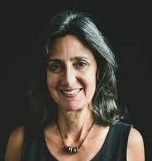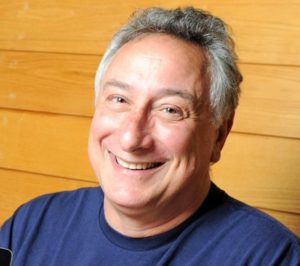 We had a roaring good time honoring Suzanne DeGaetano,
manager and co-owner of Mac's Backs Books on Coventry,
and Tommy Fello, owner of Tommy's restaurant,
at this elegant affair!
We enjoyed heavy appetizers, desserts and libations from these fine Cleveland Heights establishments:
Aladdin's Eatery, CLE Urban Winery, Dewey's Pizza, Lopez on Lee, Luna Bakery Cafe, Mitchell's Fine Chocolates, Mister Brisket, Nighttown, Phoenix Coffee, Quintana's Speakeasy, The Fairmount, The Tavern Company, Tommy's restaurant and  Zagara's Marketplace.
We enjoyed performances by:
Peacock, Master of Ceremonies; April Urban's Charleston dance group; and the musical stylings of D.J. Kris Koch.
Thanks also to Mazie Adams, City Architecture, Disciples Christian Church, Ensemble Theatre, Executive Caterers, Stems Fleur, Stephen Cutri Photography, Gabe Schaffer photography, and April Urban for their in-kind support.
Thanks to our sponsors:
GOLD
Anonymous

SILVER
Alpha Apartments
Appletree Books
Robert N. Brown & Susan Berger
Tom Eastman & Erik Andrews
Helen Foley & James Kazura
Patricia R. Hanavan
Rob & Julie Namy
Richard & Jude Parke
James J. Posch, Jr. & Joyce Braverman
Tawny Ratner
Cheryl L. Stephens
Dave & Saroya Tabor
Paul & Nan Volpe
Sarah & Gordon Wean
BRONZE
Anonymous; Beacon CFO; Regina Brett & Bruce Hennes; Carnegie Investment Council; Cedar Lee Connection, LLC; Mark Chupp & Sharon Shumaker; City Architecture; Coventry Village Special Improvement District; Terri & Elio DiPaola; Mary A. Dunbar; Joy Dushin; FutureHeights Past Presidents; Melody Joy Hart & Gary A. Benjamin; Helen Hertz; Mark & Ellen Hoffman; Chris & Carolyn Jacobs; The Junglas Family; Keller National; Jan & Gus Kious; Micah & Nell Kirman; Law Office of Rebecca Yingst Price, LLC; Mitchell's Fine Chocolates; Marge & Dan Moore; Andrea Morris; C.J. Nash; Nighttown; Ernie & Terrilee Petrey; Joy Roller; Julie Sabroff & Bill Willoughby and Julia & Parker Zabell
See photos by Stephen Cutri Photography and Gabe Schaffer below.