In October 2018, FutureHeights, in cooperation with Noble Neighbors; the cities of Cleveland Heights and East Cleveland; and NOAH, Northeast Ohio Alliance for Hope, the CDC for East Cleveland; kicked off a planning process for the Noble Road Corridor.
Noble Road is the most significant street in the northeast section of Cleveland Heights, giving its name to an area known as the "Noble Neighborhood." The study area extends along Noble Road several blocks to the west of Cleveland Heights into the city of East Cleveland to Euclid Avenue.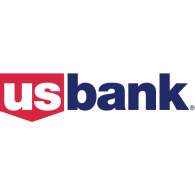 FutureHeights and its partners have been working with Camiros, Ltd., a nationally recognized urban planning firm, and The Riddle Company, a real estate and economic development marketing consulting practice, to prepare a development and revitalization plan focusing on the four commercial/mixed-use districts along Noble Road between Mayfield Road and Euclid Avenue. The consultants were selected from among seven strong applications. The Greater Cleveland Congregations Cleveland Heights Housing Team introduced FutureHeights to U.S. Bank, which has funded the planning study in its entirety.
Throughout the approximately nine-month process, FutureHeights has continued to seek input from neighborhood residents and other stakeholders.
Give us your Feedback on the Plan here. See the Plan here and the Market Study here.
See the project RFP here. See the Existing Conditions Report here.
The consultants shared ideas for revitalization of the corridor with the community on April 4. See their April 4 Presentation here.
On July 18, FutureHeights shared a revised version of the consultants' Noble Road Corridor Plan. See their July 18 Presentation here.
On Sept. 16 and 17, the consultants presented a final report to the city councils of Cleveland Heights and East Cleveland at their regularly scheduled meetings. Both meetings were open to the public. See the draft of the Noble Road Corridor Plan they presented here.
The goals of the project as stated in the RFP were:
to enhance the image of the Noble Neighborhood by improving the commercial and mixed-use development at the neighborhood's "front doors" along the Noble Corridor;
to improve the quality of life for residents of the Noble Neighborhood by providing higher quality retail and service businesses along the Noble Corridor;
to provide additional jobs and entrepreneurial opportunities for local residents;
to promote "placemaking" and the resulting strengthening of community life;
to make productive use of sites that are currently vacant or under-utilized;
to promote walking, bicycling and transit use along the corridor;
to increase safety by facilitating development and revitalization that puts more eyes and ears on the street;
to increase property and income tax revenues to the cities and school districts;
to ensure that development is sustainable environmentally, socially and economically; and
other goals identified in the community engagement process.