Community Survey – Housing & Neighborhood Preservation
Hey Heights Friends & Neighbors: We want to hear from YOU!
All Cleveland Heights and University Heights residents are invited to complete our community survey on Housing & Neighborhood Preservation.
We hope to gather data about what Heights residents see as priorities that will help us generate questions for an upcoming community conversation on the topic. Even if you are not able to attend that event (happening Tuesday, June 28 – more details coming soon), your participation in this survey will ensure your voice is heard in that dialogue.
Results of this survey may also be shared with city government officials as well as partnering organizations. Your responses are anonymous. Not all of the questions require you to answer, but complete responses will help us the most.
The last day to participate in this survey is Wednesday, May 25, 2022.
If you have any questions, please contact Sarah Wolf at swolf@futureheights.org.
Fill out the Housing & Neighborhood Preservation survey here.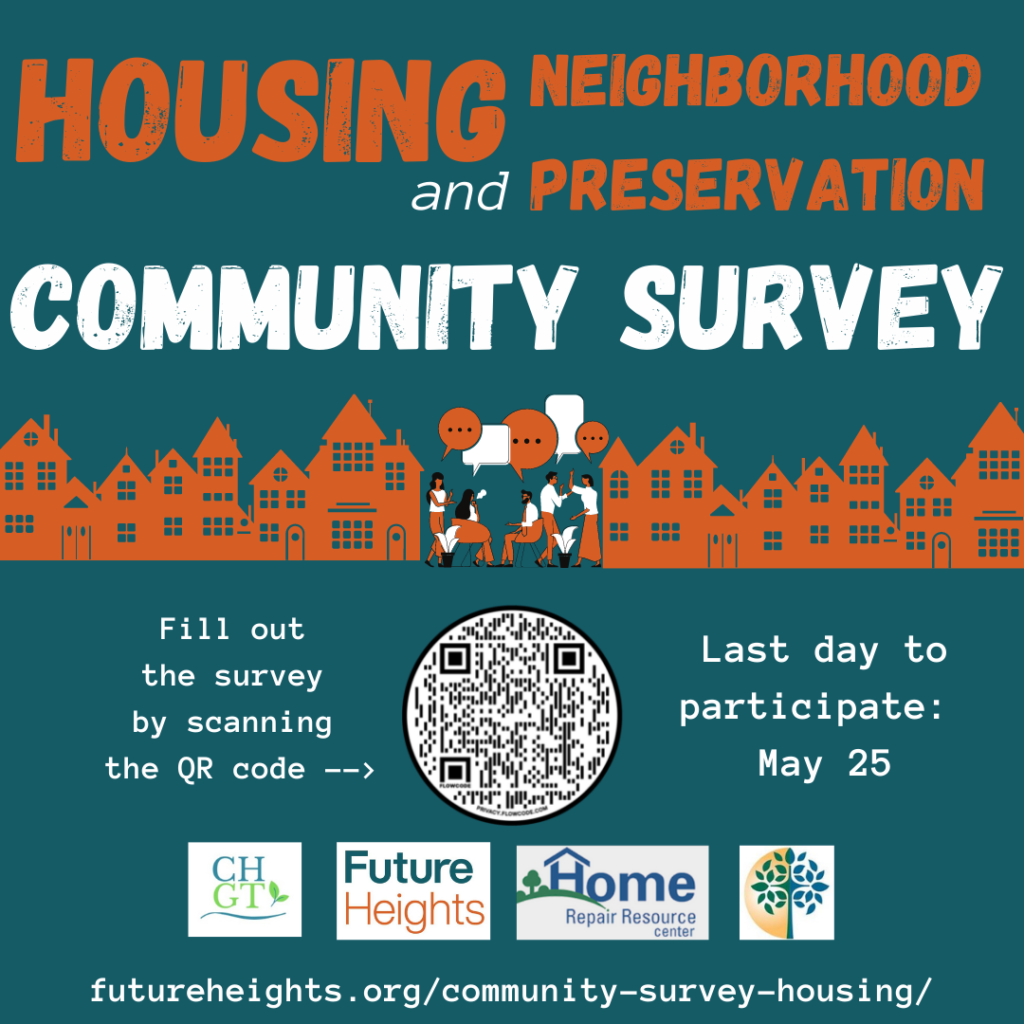 This forum series is being planned in partnership with FutureHeights Community & Civic Engagement Committee, Cleveland Heights Green Team, Home Repair Resource Center, City of Cleveland Heights Racial Justice Task Force, Racial Inequity Repair Committee of Forest Hill Church, representatives of Cleveland Heights City Council, and more.
More information about Crowdsourced Conversations #2: Housing & Neighborhood Preservation here.