Staff
FutureHeights Staff
Micah Kirman
Interim Executive Director
Sarah Wolf
Community-Building Programs Manager
Sarah is a Cleveland Heights resident who moved back to the area in 2019 after nearly two decades in Boston, Massachusetts.  With +24 years of experience in small business management in her back pocket, Sarah is an LSW (licensed social worker) with a Master of Science in Social Administration from the Mandel School at Case Western Reserve, a Master of Fine Arts in Creative Writing from Emerson College, and a BA in English from Kent State. Prior to being involved with FutureHeights in this current capacity, she was a Community Practice for Social Change intern from 2019-2020, served as the Summer VISTA in 2020, facilitated the Spring 2021 Neighborhood Mini-Grant process, and served as an active member of the Community & Civic Engagement Committee (CCEC).
Pat Harris
Book Keeper
Pat worked for many years at KeyBank and its predecessor companies. She began her career as a teller and worked most recently in the tax department, where she managed more than 650 accounts annually. Pat raised her family in Cleveland Heights and currently lives in the Noble Neighborhood.
Heights Observer Staff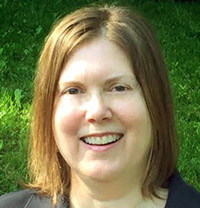 Kim Sergio Inglis
Editor-In-Chief, Heights Observer
Kim moved to Cleveland Heights in 2009 after two decades of living and working in New York City. A former marketing and sales promotion professional, she became involved with the Heights Observer as a volunteer editor. Kim graduated from Dartmouth College with a Bachelor of Arts in English. She is also an Ohio State University  Extension Master Gardener volunteer (though you would never guess it from looking at her own garden).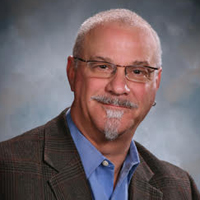 Bob Rosenbaum
Advertising and Market Development, Heights Observer 
Bob, a lifetime Cleveland Heights resident, is an award-winning journalist and editor with more than 30 years of background in publishing and media management. He is principal of The MarketFarm, a consultancy that focuses on strategic communication and the use of content in community and nonprofit marketing. He is co-chair of the Heights Observer Advisory Committee, volunteers as an editor and writer, and manages advertising sales. Bob holds a Bachelor of Science in Journalism (BSJ) from Northwestern University.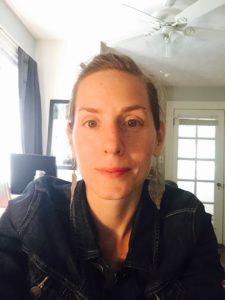 Jessica Schantz
E-News Manager, Heights Observer
Jessica has been an educator for nearly 16 years, including as a high school English teacher in Vermont, an ESL instructor in Poland and, for the past ten years, as a college writing and poetry instructor at Cleveland State University. She also recently served as interim Special Projects Coordinator for the CSU Poetry Center. Jessica earned a BA in English from Wittenberg University and an MFA in Poetry from the Northeast Ohio Masters of Fine Arts in Creative Writing. A graduate of Coventry Elementary, Roxboro Middle, and Heights High, she lives in Cleveland Heights with her husband, Michael, and two children.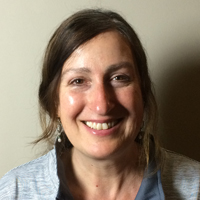 Temma Collins
Graphic Designer, Heights Observer
Temma holds a Bachelor of Fine Arts degree in graphic design from Colorado State University. She has been a Cleveland Heights resident for 25 years, and a proud parent of three children who have attended the Cleveland Heights-University Heights city schools.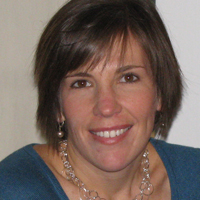 Diane Roberto
Graphic Designer, Heights Observer
Diane is a designer and visual consultant with a comprehensive background in both print design and project management. She holds a Bachelor's degree in Fine Arts from Bowling Green State University. Her favorite projects are those which promote community, diversity and well-being. Currently, Diane is on the board of a local nonprofit soccer club, working to secure scholarships for players and serving as its treasurer. Originally from Willoughby, she has been a Cleveland Heights resident for the past 18 years, where she lives with her husband and three children.
Heights Music Hop Staff
Eric Simna
Head of Heights Music Hop Planning Committee, Heights Music Hop
Eric, the principal of A440 Sound, has served as the primary sound provider for the festival over the last six years.  Whether it comes to connecting with business owners, making sure performers are comfortable, or ensuring that the patron experience is top notch, Eric has had a hand in every aspect of the festival. His passion and dedication were evident as he worked to help put together the best festival possible during the Covid-19 pandemic last year. Eric is excited to begin preparations for 2022 and would love feedback from Cleveland Heights business owners.
---
Board of Directors
Julie Sabroff, President
Vice President, Hanna Commercial Real Estate
Robert Brown, President Emeritus
City Planner

Richard Stewart, President Emeritus
President, Digizoom Media

Rhonda Davis Lovejoy, Vice President
Lead Consultant, Cooper Denson, LLC

Chris Jacobs, Vice President
Partner, Renner Otto
Thomas Eastman, Treasurer
Vice President of Acquisitions, Enterprise Housing Credit Investments LLC, an affilate of Enterprise Community Partners
Amanda Isaacson, Secretary
Property Manager
Harriet Applegate
Executive Secretary, North Shore AFL-CIO
Michael Bier
Business Development Manager, CHN Housing Partners
Colin Compton
Neighborhood and Housing Specialist, City of Shaker Heights
Ryan Fisher
Vice President, Colliers International
Carmen Iammarino
Fifth Avenue Realty & Appraisals
Donna Johnson
Executive Assistant, The Cleveland Foundation
Kimberlee Jones
Principal, Bright Light Philanthropic Consulting
Laura Junglas
Principal, The Nonprofit Org Doctor LLC
Tonya Horn
Diversity & Inclusion Recruitment Manager, Avery Dennison
Jason McGee
Branch Manager, Keybank
Joy Roller
Development Director, Karamu House
Maria Schmitt
Executive Director, HR Operations, Cleveland Clinic Foundation
Calvin Singleton
Principal, Calvin Singleton & Associates Architects-Planners
Amy Wainwright
Faculty, John Carroll University
Jennifer Wintner
Consultant
André Witt
Software Delivery Manager, EnvisionRxOptions
Karen Malone Wright
Owner and Chief Strategist, Odyssey Creative Group
Matthew Wymer
WXZ Development, Inc.
Ron Wynne